Spacious 3-bedroom apartment at Južná Nitra
Spacious 3-bedroom apartment at Južná Nitra
Show gallery (8pictures)
Disposition of the apartment: corridor, 3 separate bedrooms, kitchen and dining room, living room, 2 toilets, bathroom with tub and large balcony (east site) overlooking Calvary.
The apartment is furnished with quality wooden furniture, equipped with all appliances and kitchen accessories.

Favorite quite location, close to all services and shops.

A quick exit on the motorway.


Listing summary
3
3
4
108 m²
96 m²
personal property
reconstructed
active
TV cable distribution
bath
own - natural gas
8 m²
no
no
no
no
no
outdoor
brick
furnished
yes
south east
Watch
+421905350039
Slovakia
Nitra
Nitra
Južná
personal property
Three bedroom apartment - new building
Rent
Location of the property
For more information please contact
Ing. Janka Vravková
Real Estate Agent


Phone: +421905350039
E-mail: vravkova@homies.sk
View all listings of this agent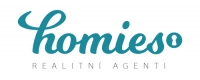 HOMIES s.r.o.
Sládkovičova 7
Nitra
949 01
Phone: 00421 905350039
Cell phone: 00421 908471726
E-mail: homies@homies.sk
Website: www.homies.sk
Three bedroom apartment / Nitra / Three bedroom apartment Nitra Rent